Have you lost a tooth from damage, decay, or trauma? Dental implants are the perfect tooth restoration solution.

With the dual benefit of being able to offer both restorative and aesthetic improvements to your teeth, it is easy to see why dental implants are fast becoming one of the most commonly requested dental treatments today.

Dr. Khalil and his professional team have the skill and experience necessary to provide a state-of-the-art dental implant service for patients in and around Oakton, VA.
What are dental implants?
Dental implants are an innovative method of replacing missing teeth, teeth that need to extracted, or teeth that are simply not as attractive as you would like them to be.

Each implant has three components. These are:
A titanium post. This is the part of the implant that actually gets implanted in the jawbone. These are inserted into your jaw at pre-determined locations, using advanced dental implant technology and techniques. If multiple implants are required, Dr. Khalil might recommend you for an implant-supported bridge instead, which can normally be placed on fewer titanium posts.

An abutment. This is a connector that is used to attach the titanium post to the visible part of the tooth, known as the crown.

A crown. This is part of the tooth that you can see. It looks and acts just like a natural tooth. The crown is typically made from porcelain or porcelain fused to metal, so that it can be created in a shade that matches your existing teeth. Patients needing a full set of dental implants for cosmetic reasons may choose to have them designed in a lighter shade than their natural teeth for a brighter, whiter smile.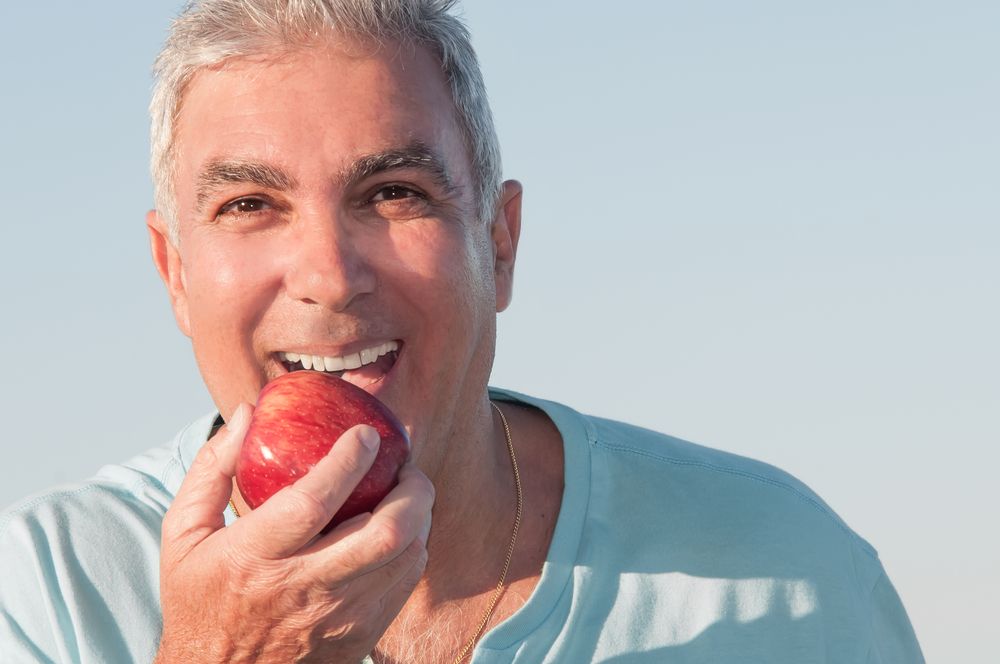 Why are dental implants so popular?
There are a variety of reasons why an increasing number of patients are choosing dental implants as their preferred restorative or cosmetic dental treatment.
Permanence: Dental implants are a permanent tooth loss solution. Once they are secure, they cannot be removed. You can brush, floss, eat, smile, laugh and even sneeze confidently, knowing they will not budge!

Comfort: After a few days of wearing your dental implants, they will feel so comfortable and natural that you will forget that they aren't your natural teeth. There is none of the rubbing, pinching or pressure associated with conventional dentures.

Discretion: Dentures are also known for slipping and sliding around in your mouth, creating more than just a few embarrassing moments. Implants are secure, so you can live your life as normal as possible. No one will be able to tell that they aren't your original teeth! The ability to color-match implants also helps make them one of the most discreet solutions on the market today.

Durability: During your treatment, the titanium posts become fused to your jaw bone in a process known as osseointegration. This creates an incredibly strong, durable base for your implants, keeping them in place while you eat, laugh, sneeze, and talk. With proper care and attention, your implants could last you the remainder of your lifetime.

Healthier: The artificial nature of implants means that they cannot ever develop a cavity. Replacing decayed teeth with implants can dramatically improve your overall oral health.

Successful: Titanium is a bio-compatible material, meaning the body almost never rejects it. In fact, dental implants have the highest success rate of any surgically implanted device.
What happens during dental implant surgery?
Once you have been approved for dental implant surgery, you will have impressions taken of your mouth and teeth. This way, the correct size and shape crowns can be created for your implants. This custom creation ensures that your new teeth will look natural once in place.

The first part of your implant surgery involves placing the titanium posts. Once in place, they are left for several months to fuse with the jawbone, creating the base for your new implants. You will be fitted with temporary crowns until Dr. Khalil is happy that your new implants are healed enough to receive the permanent crown.

Once sufficiently fused, you will return to our offices and your final, permanent crowns will be secured in place.
Dental anxiety is probably more common than you think, and we completely understand that many of our patients may be nervous, concerned or even panicked about the thought of having a dental treatment.

Your comfort and safety is our primary concern, and our reassuring team work hard to ensure that you feel as relaxed and calm as possible when visiting us.

Sedation is a possibility for some patients – please enquire about our sedation services during your consultation appointment.
Am I a suitable candidate for dental implants?
Although dental implants have a high success rate, this doesn't automatically make them the right solution for everyone. Some groups of people may be unable to have dental implants, including those who:
Are pregnant

Smoke heavily

Have uncontrolled diabetes

Have an immune condition

Healthy gums and sufficient jaw bone density is also essential for dental implant surgery to be successful.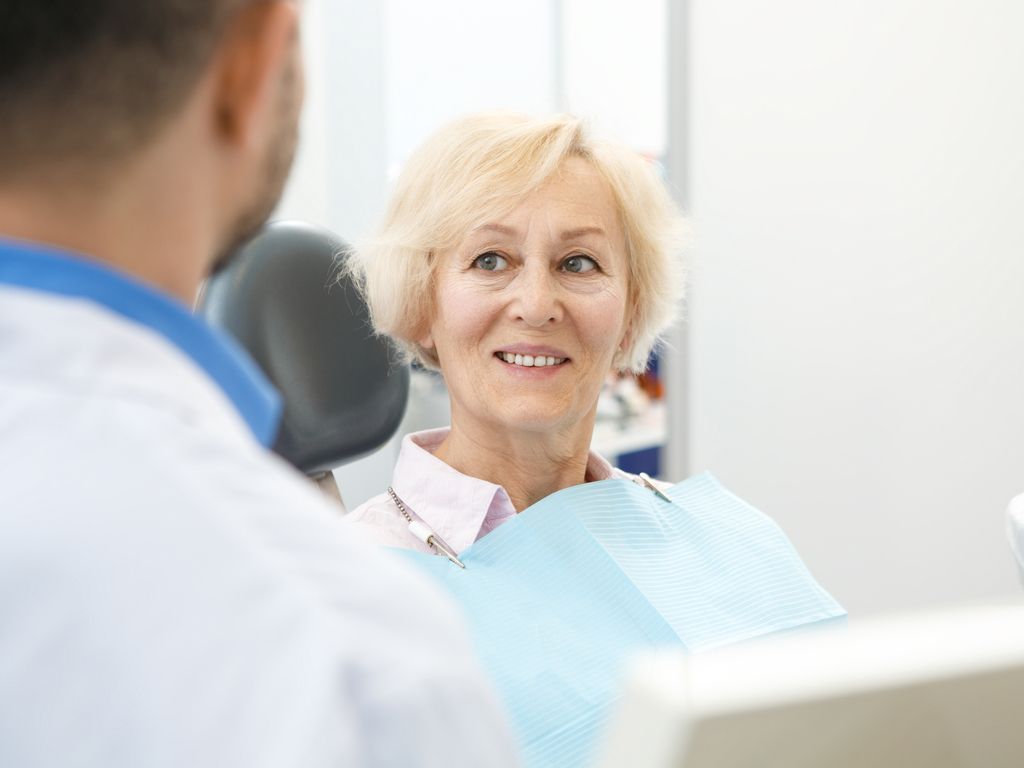 All patients who are interested in dental implant surgery must attend a comprehensive consultation appointment with Dr. Khalil to discuss their individual circumstances in more depth before they can book their surgery.

Dr. Khalil and his experienced, knowledgeable and friendly team are delighted to be able to deliver a first-class dental implant treatment to patients in and around Oakton, VA.

To find out more about any of our services, or to arrange a consultation, please do not hesitate to call or visit our offices at 703-343-9005.